Interests: Living. Working. Laughing. Loving.
Likes: Women. Castlevania. Brutal metal and a sad song to dance to.
Dislikes: Gabe Cooper. Guitar Hero/Rock Band.


Comment

:

NOTE ABOUT SHIPPING & PAYMENTS:

If I am shipping to

CANADA

(or any other country outside the US), I

will not

lie on the customs form. It is fraud, and I will not commit it. Pay your duties.

I DO NOT GIFT PAYPAL UNLESS YOU SEND FIRST. I will not foot the fees if you didn't already figure them into the price when you advertised your item. Period.

People I owe store credit to:

lunar4lyfe: $6.50 left (holy crap!) (SENT - Eternal Poison w/ artbook - $40, Magic Uncommons $7 shipped, RE5, COD4, Blue Dragon DS, Castlevania OoE, Shaun White Snowboarding - $188, Rippin' Riders - $4, DualShock3 - $40, DS Lite (new) + Tales of Vesperia (new) - $158)
If you ask about games in my collection, you will be ignored.

Admiral wrote:

> BUHAHAHAHAHAHAHA!!!!

>

> Frank might be the single greatest trader on this site.

For real.

"It's just madness. Watching seasoned 3rd Strike players is like watching a chess match; watching seasoned MvC2 players is like watching...I don't know, a house get blown up with fireworks and TNT."

-

DR_SPOCKALTERED

MAGIC: THE GATHERING

CARD ART I'VE DONE

Frozen Shades (Death, Magneto, Gorgon) for Shane F.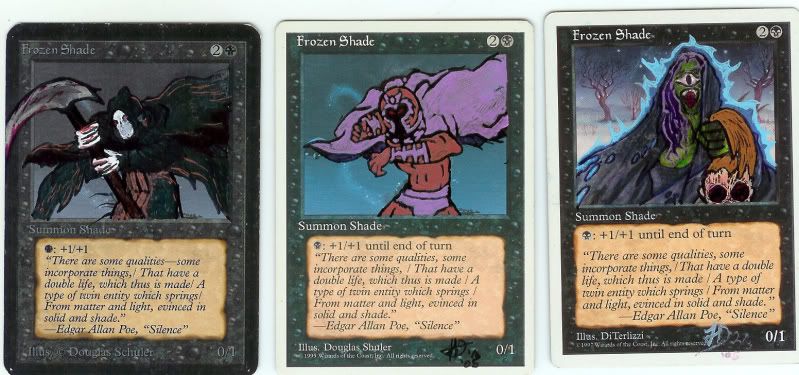 Mother of Runes (Merfolk) for Jeff W.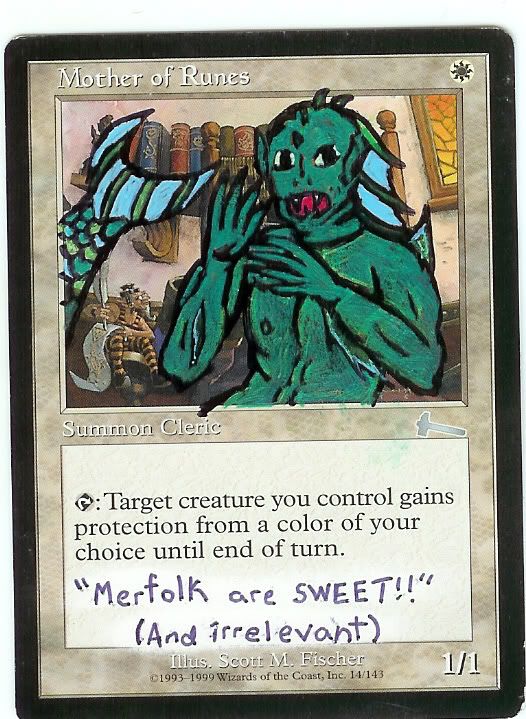 Karn, Silver Golem (Soundwave) for JP.

BE CAREFUL when trading with a user by the name of Scion (formerly anti_virus347). He sent someone a Mass Effect LE with a severely damaged case (unacceptable, he claimed "excellent" condition) and the wrong discs (probably just an honest mix up) but instead of reversing the trade he lost his mind and started pointing fingers calling the other trader a thief and a liar. This was after Scion already had a history of shipping the wrong game to someone. PROCEED WITH CAUTION if you are going to trade with Scion. Even when it's an honest mistake, he hates to be wrong and when he does mess up it's on your hands.
Number of people who are silently hating: 5