Interests: Final Fantasy, Donkey Kong, Socom, Squaresoft games.
Likes: Good people, gamers who have fun
Dislikes: Cigarette smelling items


Quote:

"I'll be waiting..."

Comment

:

Hello GameTZ Community,

Here are my trading guidelines/rules:

*I DO NOT WANT ANYTHING THAT HAS A CIGARETTE SMELL

*

1. If you have a BTR, you will send first.

2. Lower trades sends first

I'm only collecting items from the following franchises:

1. Final Fantasy

2. Donkey Kong Country (Only Country. I don't care for DK games like Konga or Barrel Blast)

3. Pokemon (only main entry games like red/blue with a couple exceptions. Also after cards)

Here's my top/favorite 10 games of all-time:

10. Uncharted 4
9. Pokemon Yellow
8. Donkey Kong Country
7. Valkyria Chronicles
6. Final Fantasy 14: A Realm Reborn
5. Final Fantasy 12
4. The Last of Us
3. Socom: U.S. Navy Seals
2. Donkey Kong Country 2: Diddy's Kong Quest
1. Final Fantasy 8
MY WANT LIST

Each section is broken up by what franchise I'm interested in. Some key things to point out:

1. I only want official soundtracks. No bootlegs please.
2. I'm looking for CIB games only unless specifically stated otherwise.
3. Looking to get all my figures boxed (open is fine) with all extra pieces.
4. For the Final Fantasy 11/14 series, NO REGISTRATION CODE IS NEEDED.
5. Asking that any magazine I trade for not come with a shipping label on it and in good shape.
6. I do my best to update this list, but recent items that have come in my not be noted as such.
7. Even if you don't see an item you have listed it won't hurt to send an offer. I'm very interested in the following franchises (listed below too): Final Fantasy, Donkey Kong Country Series, Pokemon.






Games


Final Fantasy II (Box, manual, and map only)

Final Fantasy III (Box, manual, and map only)

Final Fantasy Tactics

Final Fantasy XIV: A Realm Reborn+Heavensward

Final Fantasy XIV: Heavensward Regular Edition

Final Fantasy Type-0

Final Fantasy XIV A Realm Reborn Game of the Year Edition
http://cloud.attackofthefanboy.com/wp-content/uplo...
World of Final Fantasy limited edition




OST's

Helpful website: http://vgmdb.net/search?q=Final+Fantasy
Final Fantasy 8 piano
Final Fantasy 10 piano
Final Fantasy 12 piano
Final Fantasy 13 piano
Final Fantasy 8 Chips
Final Fantasy 9 Chips
Final Fantasy 10 Chips




Guides

Helpful website: http://finalfantasy.wikia.com/wiki/Guide_Books
Final Fantasy Nintendo Power Strategy Guide - 1990, Nintendo of America Inc.
Final Fantasy VII Official Strategy Guide (PC) - ISBN 1-56686-782-7, 1998, Brady Publishing.
Final Fantasy IX: Official Strategy Guide Collector's Edition Cover - ISBN-10: 0744000491, 2000, Brady Publishing.
Lightning Returns: Final Fantasy XIII - The Complete Official Guide - Standard Edition - ASIN B00LI6LBNU, 2014, Piggyback Interactive.
Final Fantasy Crystal Chronicles: Echoes of Time Official Strategy Guide - ISBN 0744011051, 2009, Brady Publishing.
Final Fantasy III Players Guide
Chocobo's Dungeon 2
Final Fantasy Mystic Questl



Figures


Final Fantasy Play Arts
Final Fantasy VII: Crisis Core Play Arts
Final Fantasy VII: Advent Children Play Arts
Final Fantasy VIII Play Arts
Final Fantasy IX Bandai Set #3 and #4
Final Fantasy X Play Arts
Final Fantasy X ArtFX
Final Fantasy XIII Play Arts - Serah



Other


Triple Triad Cards - http://i.blogs.es/163139/triple-triad/650_1200.jpg 650 517
Final Fantasy X|X-2 Remaster Steelbook from the EU release - http://assets.vg247.com/current/2015/05/FFX_steelb... 800 562
Final Fantasy XIV A Realm Reborn Steelbook https://pbs.twimg.com/media/BSY7tepIYAEyLPk.jpg








Games



Donkey Kong Country 3 (manual only)




Figures


Donkey Kong Country
Link 1: http://ecx.images-amazon.com/images/I/51OkhF6QQbL.... 500 500
Link 2: http://www.thelogbook.com/toy/kong/newkongs.jpg 431 342
Link 3: http://fc05.deviantart.net/fs71/f/2012/237/8/f/dkc... 2592 1944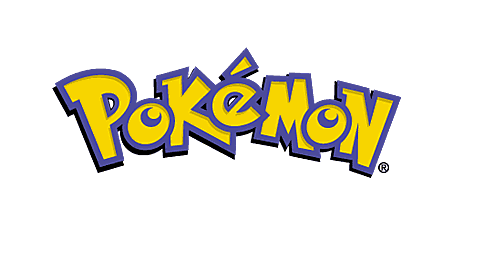 Games


Pokemon Red

Pokemon Pinball

Pokemon Snap




Toys


Ash
Misty
Brock
Tiger Electronics Pokedex http://www.ijailbreak.com/wp-content/uploads/2012/...



Movies and TV


Pokemon: Season 1 - Indigo League - The Complete Collection - https://www.amazon.com/gp/redirect.html?ie=UTF8&lo...
Pokémon: The Movies 1-3 Blu-ray collection - http://www.amazon.com/Pokemon-The-Movies-1-3-Colle...


-Tim